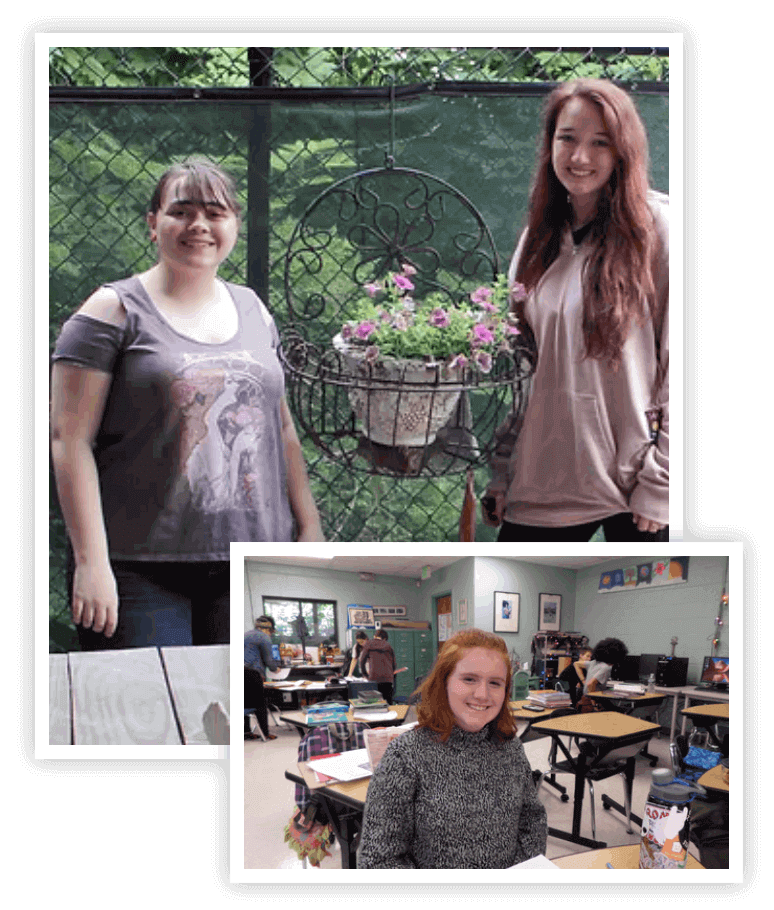 Learn More About The Arlington School Curriculum
At The Arlington School, academics and activities are tailored for the individual based on his or her needs, interests, and abilities. Open communication between students, parents, and teachers ensures that parents are well-informed about student progress. Every Wednesday, students, and parents receive Level Sheets, which contain the student's weekly grades and behavior reports.
Because of its small size, Arlington can offer students learning experiences in a wide variety of settings. Field trips, several times throughout the school year, are an integral part of the learning process. For example, we have traveled to Memphis, New Orleans, Disney World, Mobile, Chicago, Philadelphia, and Savannah. We also journey outside the country periodically. This past year, we traveled to Ecuador and the Galápagos Islands. The Arlington School is not only a place where students learn academics; it is a place where young adults learn about themselves and each other and how they can affect their world.
We also take advantage of the cultural and educational opportunities in our area, such as the Civil Rights Museum, the McWane Center, The Birmingham Museum of Art, Alys Stephens Center, and the Alabama Shakespeare Festival Theater in Montgomery.
The Arlington School emphasizes that every individual student has a responsibility to the community and to foster awareness of that responsibility. The Arlington School participates in a variety of volunteer activities. In the spring of 2013, we formed a partnership with the Birmingham Botanical Gardens. We have helped with clearing land, planting, working in the greenhouse, and helping with their plant sales. We look forward to continuing this partnership in the coming years.
Graduates of The Arlington School have gone on to attend respected colleges and universities throughout the United States, such as Emory University, New York University, Birmingham-Southern College, Rhodes College, Auburn University, Johnson and Wales University, Millsaps College, the University of Montevallo, the University of Alabama, UAB, the University of Mississippi, College of Charleston, Loyola University, Samford University, and the Art Institute of Atlanta. These students and their parents credit The Arlington School with their academic achievements.
About Our Principal & Founder
The Arlington School is the realization of a long-time dream of Mrs. Deborah Petitto. After thirty-five years of teaching in the private sector, often in difficult settings, Mrs. Petitto created The Arlington School in 1999. Her vision was of a school for those students who want to learn but who have become frustrated by a lack of individual attention or other problems found in a larger school setting.
Mrs. Petitto holds a Master's Degree in Special Education/Emotional Conflict from the University of Alabama at Birmingham, a Master's Degree in Afro-American Studies from Boston University, and a Bachelor of Arts Degree in History and Secondary Education from the University of Alabama.
Mrs. Petitto's vision was of a school where students look forward to learning, where students who have been told repeatedly that they cannot learn are given the opportunity to succeed, where every student is challenged and supported, and where every student is respected and feels comfortable to be himself.
The accomplishments of former Arlington students are a testimony to the success of The Arlington School. Graduates of the school have excelled in a variety of vocations, including teachers, college professors, television producers, actors, artists, nutritionists, and members of the business world.